Landslides are caused by disturbances in the natural stability of a slope and defined as the movement of a mass of rock, debris, or earth. To deal with the risk of landsliding, OPERANDUM has implemented multiple Nature-based Solutions (NbS).
Aims of the oals focused on landslides
Operandum open-air laboratories (oals) cover a wide range of hazards, with different levels of climate projections, land use, socio-economic characterization, existing monitoring activities and nbs acceptance. The aims of the OALs that focuses on landslides are:
  OAL UK: to stabilize soil and adapt areas to landslides

  OAL Austria: natural sealing of leaky streams
OAL UK is located in Aberdeenshire (Northeast coast of Scotland), specifically in the Catterline Bay, a renowned spot for its outstanding natural beauty. Due to a sand-and-clay soil and a low percentage of green cover, this area suffers from shallow landslides and coastal erosion. When heavy rain and high waves hit the coast, water infiltrates and liquifies the earth. Such instability poses a threat to the local community's lives and homes –built right atop the sea cliffs—as well as to the overall landscape. By covering the cliffs with moisture-loving plants that produce an extensive root system, this Nature-based Solution creates a stabilizing and protective structure against landslides and erosion.
Open-Air Laboratory Austria is located in the lower Watten valley (Tyrol, Austria), specifically in the area of the slope of Vögerlsberg. This slope has a continuously moving part that can cause landslides. The activity of the landslides is mainly controlled by the incoming ground water, but it accelerates in prolonged moist periods and during snow melt, threatening the agricultural land, forested areas and several buildings in that region. In fact, many buildings already show severe damages due to the ground motion. By waterproofing the slope with bio-degradable material it prevents infiltration losses into the soil that contribute to the origination of landslides
OPERANDUM's ambition is to address and overcome barriers through Open-Air Laboratories (OALs). The aim of these OALs is to produce innovation, to drive the change in current practices of land planning and improving resilience to hydro-meteorological hazards, and by producing advancement of state-of-art and innovative nature-based measures in several areas. OALs that are focusing on the risk of landslides are: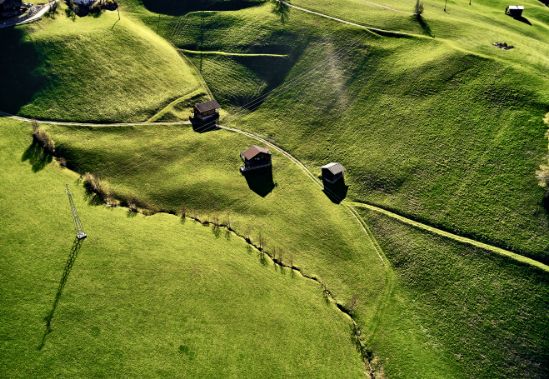 Austria
The OAL-Austria is characterized by a deep-seated gravitational slope deformation (DSGSD), which has recently shown active movement in the order of 4cm/a. The landslide continuously threatens several buildings, infrastructure, and managed forests and farm land.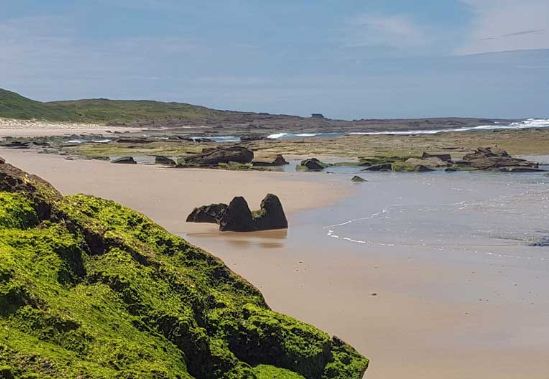 Scotland / UK
The OAL-Scotland is located at Catterline Bay, a dramatic beauty spot (Aberdeenshire; WGS84 Long: -2.21 Lat: 56.90;) that featured in the work of acclaimed Scottish artist Joan Eardley is a bay off the North Sea, part of which is failing due to shallow landslides and is affected by coastal erosion. 
Effective and scalable Nature-based Solutions (NbS) can help governments address the growing challenges of climate change, biodiversity loss, increased frequency of extreme weather and natural hazards. Below you can read more about hazards related to landslides.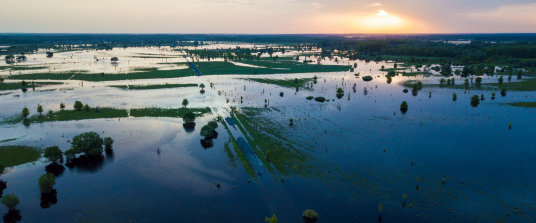 Flooding
The fear of flooding is a major perceived risk. Floods affect many areas, such as agriculture, infrastructure, local businesses as well as the tourism sector. To deal with the risk of flooding, OPERANDUM has implemented multiple Nature-based Solutions.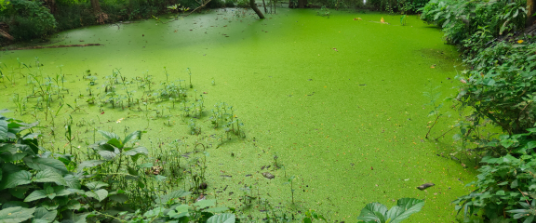 Soil erosion
Soil erosion is the denudation of the upper layer of soil. It is a form of soil degradation. This natural process is caused by the dynamic activity of erosive agents, such as water, snow, ice, air, plants, animals and humans. 
Have a question, feedback or want to work with us?