Eutrophication can be explained as when a body of water becomes enriched in nutrients that enhance the growth of aquatic plants. This growth, in turn, reduces the availability of oxygen and limits life under water. To deal with the risk of eutrophication, OPERANDUM has implemented a Nature-based Solutions (NbS) in Finland.
Aim of OAL focused on eutrophication
Operandum Open-Air Laboratories (OALs) cover a wide range of hazards, with different levels of climate projections, land use, socio-economic characterization, existing monitoring activities and nbs acceptance. The aims of the OAL that focuses on eutrophication is:
OAL Finland
: maintaining excellent water quality in the area by reducing solids and nutrients that enter the lake from forests and forestry.
OAL Finland is located in the Lake Puruvesi catchment (1017 km2), in the eastern part of Finland. The Lake Puruvesi area is about 416 km2 and it is unexceptionally poor in plant nutrients, has clear water and an excellent water quality. The 77% of the lake area are protected.
Forest harvesting and extreme weather events may increase suspended solids and nutrient load to Lake Puruvesi which can lead to eutrophication of the lake.
The problem is especially alarming in Lake Vehka-Kuonanjärvi subcatchment, our focus area, which locates in West part of the Lake Puruvesi catchment.
OPERANDUM's ambition is to address and overcome barriers through Open-Air Laboratories (OALs). The aim of these OALs is to produce innovation, to drive the change in current practices of land planning and improving resilience to hydro-meteorological hazards, and by producing advancement of state-of-art and innovative nature-based measures in several areas. The OAL that is focusing on the risk of eutrophicaon is: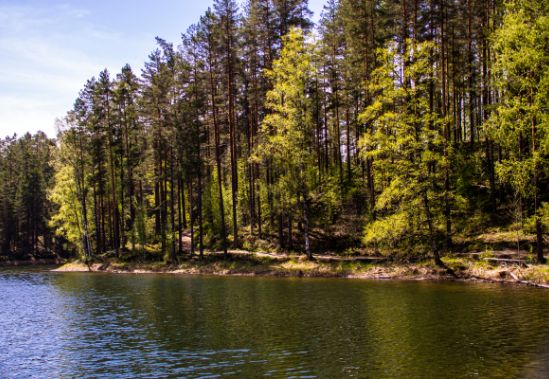 Finland
OAL Finland the Lake Puruvesi catchment (1017 km2) locates in the eastern Finland. The nexceptionally oligrotrophic, clearwater and humic Lake Puruvesi (416km2) belongs to the Natura 2000 network. The main land-use is forestry, with minor areas in agriculture, peat harvesting and urban land-use.
Effective and scalable Nature-based Solutions (NbS) can help governments address the growing challenges of climate change, biodiversity loss, increased frequency of extreme weather and natural hazards. Below you can read more about hazards related to eutrophication.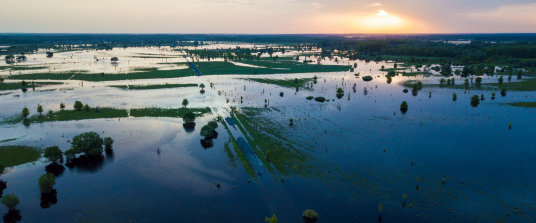 Flooding
The fear of flooding is a major perceived risk. Floods affect many areas, such as agriculture, infrastructure, local businesses as well as the tourism sector. To deal with the risk of flooding, OPERANDUM has implemented multiple Nature-based Solutions.
Have a question, feedback or want to work with us?