Drought is a lack of precipitation—such as rain, snow, or sleet—for a protracted period of time, resulting in a water shortage. Drought-related risks are increasing worldwide due to climate change and demographic developments, leading to potential damage to infrastructure, disruption of tourism activities, difficulties in transportation and potential damage to agriculture crop and livestock. NbS to mitigate drought-related risks can be a potential cost-effective method for the area and economy. To deal with the risk of droughts, OPERANDUM has implemented multiple Nature-based Solutions (NbS).
Aims of the oals focused on droughts
Operandum Open-air laboratories (OALs) cover a wide range of hazards, with different levels of climate projections, land use, socio-economic characterization, existing monitoring activities and nbs acceptance. The aims of the OALs that focuses on droughts are:
  OAL Greece: provide irrigation to the area during dry periods

  OAL Italy – Po di Goro: mitigate the local hazards causing disruption of the area and econom
The Open-Air Laboratory Greece is located in the Spercheios river basin, in Central Greece. During the summer, the area experiences water scarcity because of the limited precipitations and the increasing irrigation demands.
OAL Po di Goro is located in the Po Delta Biosphere Reserve in the northern part of emilia-romagna coast. The reserve is an important tourist destination, and tourism together with agriculture and fish farming constitute the main economic activity of local communities, where, in case of limited river flow due to drought, salt intrusion may reach several tens of kilometres upstream, damaging the fragile ecosystems.
OPERANDUM's ambition is to address and overcome barriers through Open-Air Laboratories (OALs). The aim of these OALs is to produce innovation, to drive the change in current practices of land planning and improving resilience to hydro-meteorological hazards, and by producing advancement of state-of-art and innovative nature-based measures in several areas. OALs that are focusing on the risk of droughts are: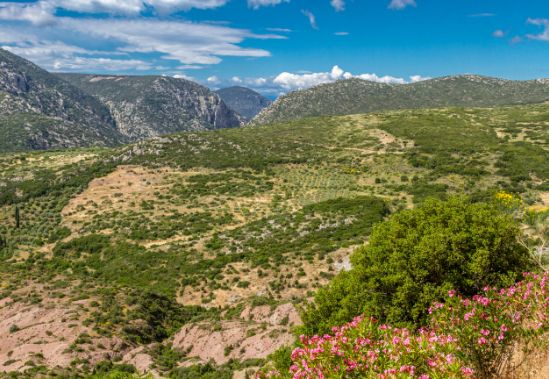 Greece
The Greek OAL is located in the prefecture of Sterea Ellada. It is the basin of Spercheios river, which springs from the mountainous parts of the catchment, mainly from Tymfristos mountain in the West, as well as Vardousia and Oiti mountain ranges in the Southwest and South respectively. 
Effective and scalable Nature-based Solutions (NbS) can help governments address the growing challenges of climate change, biodiversity loss, increased frequency of extreme weather and natural hazards. Below you can read more about hazards related to droughts.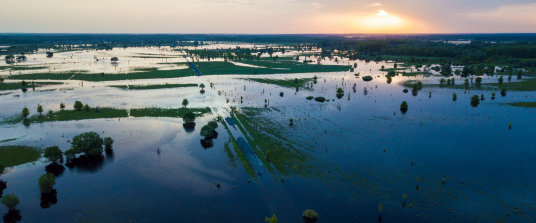 Flooding
The fear of flooding is a major perceived risk. Floods affect many areas, such as agriculture, infrastructure, local businesses as well as the tourism sector. To deal with the risk of flooding, OPERANDUM has implemented multiple Nature-based Solutions (NbS).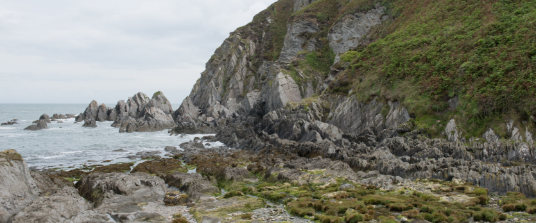 Seawater intrusion
Seawater intrusion can be considered a very serious hazard to coastal areas. In case of limited river flow due to drought, salt intrusion may damage the fragile ecosystems. To deal with the risk of seawater intrusion, OPERANDUM has implemented multiple Nature-based Solutions (NbS).
Have a question, feedback or want to work with us?